Medical Machine Tuning
The A6 Diamond Phase Monitor is designed for tuning medical accelerators. It is used to measure the longitudinal phase of the beam bunches with respect to the RF of the accelerator and for the calibration of the beam energy via time-of-flight (TOF). The measurement is made with a precision of ±20 ps, which corresponds to ±1° at 100 MHz RF frequency.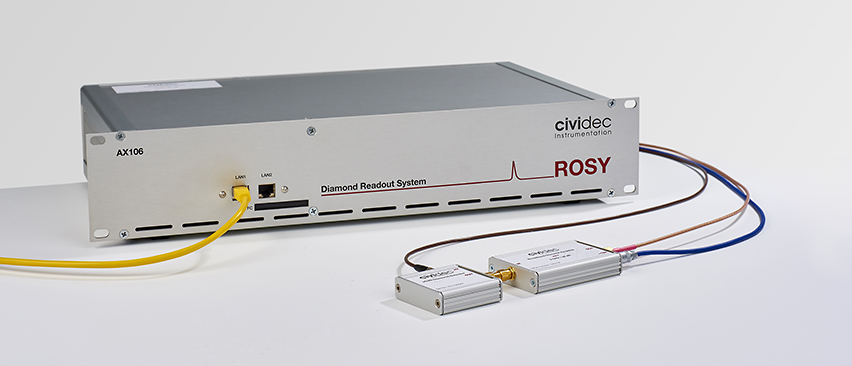 The A6 is available as remotely controlled Phase Monitoring System including ROSY®
with integrated power supply and GUI, for precise isochronism control of medical cyclotrons.
FEATURES
Detector type:
pCVD Diamond Beam Loss Detector
Amplifier for low beam currents:
2 GHz, 40 dB
Amplifier for high beam currents:
2 GHz, 20 dB
Phase resolution:
±1° at 100 MHz
DOWNLOAD THE PRODUCT INFORMATION

A6 Diamond Phase Monitor
This product information download contains the following
CIVIDEC
documents :
A6 data sheet
A6 Phase Application