B13
SLIM-DESIGN DIAMOND DETECTOR
The Probe
The B13 Slim-Design Diamond Detector was developed for in-core measurements in reactors and spent fuel ponds. This spectroscopic-grade diamond detector is suited for the usage in pipes with an inner diameter of as little as 1/2 inch. The robust design ensures an easy installation and complete RF protection from EMI pickup.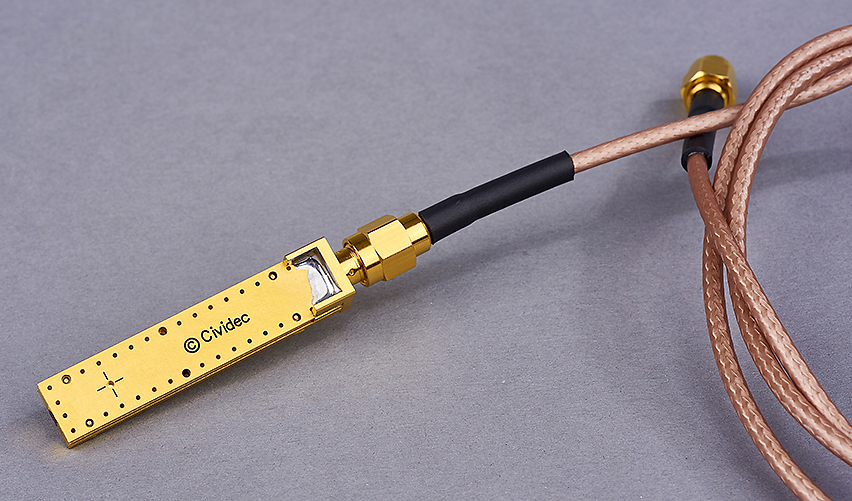 FEATURES
Sensor material:
sCVD diamond
Calibration aperture:
1 mm in diameter
Perimeter:
1/2 inch in diameter
DOWNLOAD THE PRODUCT INFORMATION

B13 Slim-Design Diamond Detector
This product information download contains the following
CIVIDEC
documents :
RELEVANT PROJECTS
Diamond Detectors in CROCUS
A reactor physics research campaign at the CROCUS reactor at EPFL, Lausanne/Switzerland, has led to the development of our compact design detectors. The A7 Diamond Thermal-Neutron Monitor is used with a compact B6-C detector for in-core measurements at this research reactor. ROSY® provides the spectra of thermal neutrons, γ and fast-neutrons in real-time with the Selective Spectroscopy Application.
http://lrs.epfl.ch/