A10
AXIAL - INSTRUMENTED NEUTRON MONITOR
The Instrumented Neutron Probe
The A10 Axial Instrumented Diamond Neutron Monitor integrates detector and spectroscopic amplifier in one solid stainless-steel housing. The Axial Detector can be operated up to 180° C. The sensing volume of the single-pad detector can be enlarged to 9 diamond sensors.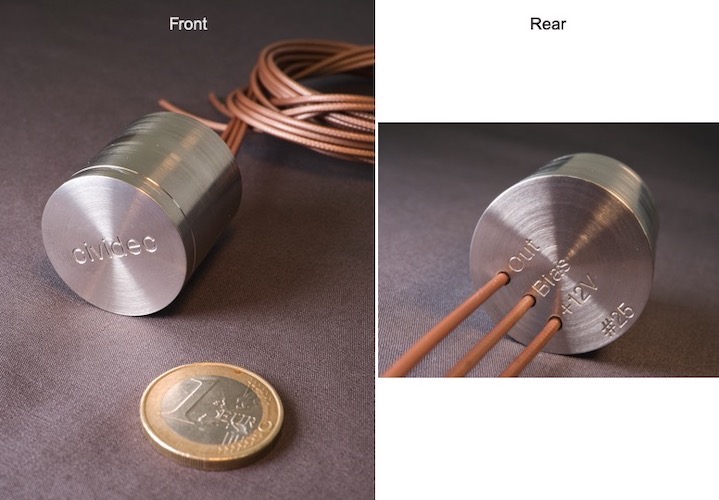 The Axial Instrumented Neutron Monitor is capable of operating at 180° C.
FEATURES
Detector type:
Axial - Instrumented Diamond Neutron Monitor
Number of sensors:
1 or 4 or 9 sCVD sensors
Output signal:
Semi-Gaussian with 250 ns FWHM
Supply voltages:
+12 V for amplifier, +50 V for sensor bias
Maximum operating temperature:
180° C
OPTIONS
The A10 Axial Instrumented Neutron Monitor can be provided as self-standing monitoring system:
Fast-Neutron Monitoring System including ROSY® AX106 with integrated power supply and Neutron Spectroscopy Application for real-time neutron monitoring.
ADDITIONAL PRODUCT INFORMATION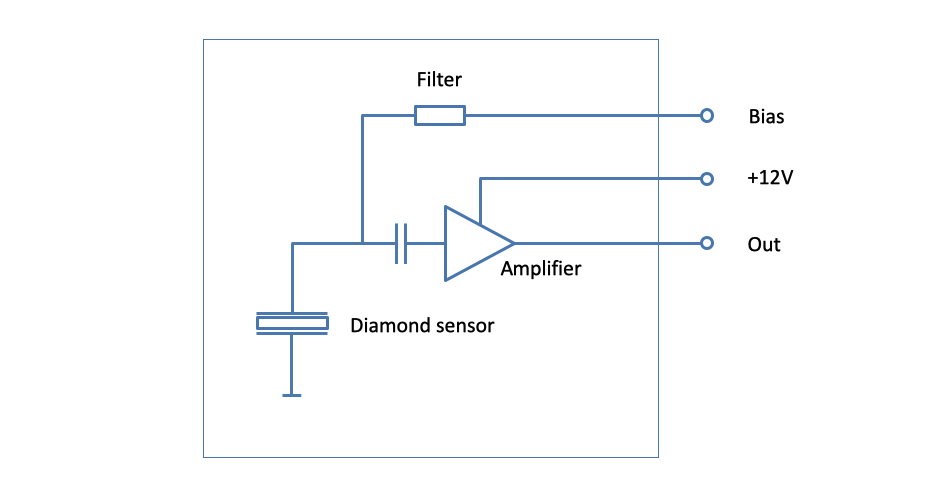 Schematics of the A10 Axial - Instrumented Diamond Neutron Monitor. The detector comprises a diamond sensor and a high-temperature spectroscopic amplifier, which needs to be powered with +12 V.

A low-pass filter is included in the bias line, to suppress potential noise introduced through the HV cable.

The spectroscopic amplifier is AC coupled and has a linear output range of +1 V for a 50 Ω load.
The integrated amplifier of the A10 Axial - Instrumented Diamond Neutron Monitor was calibrated electronically at increasing temperature. The output as function of temperature is shown in the Figure.

The response is stable and well within ±10%. This guarantees a reproducible measurement of fast neutrons at elevated temperatures.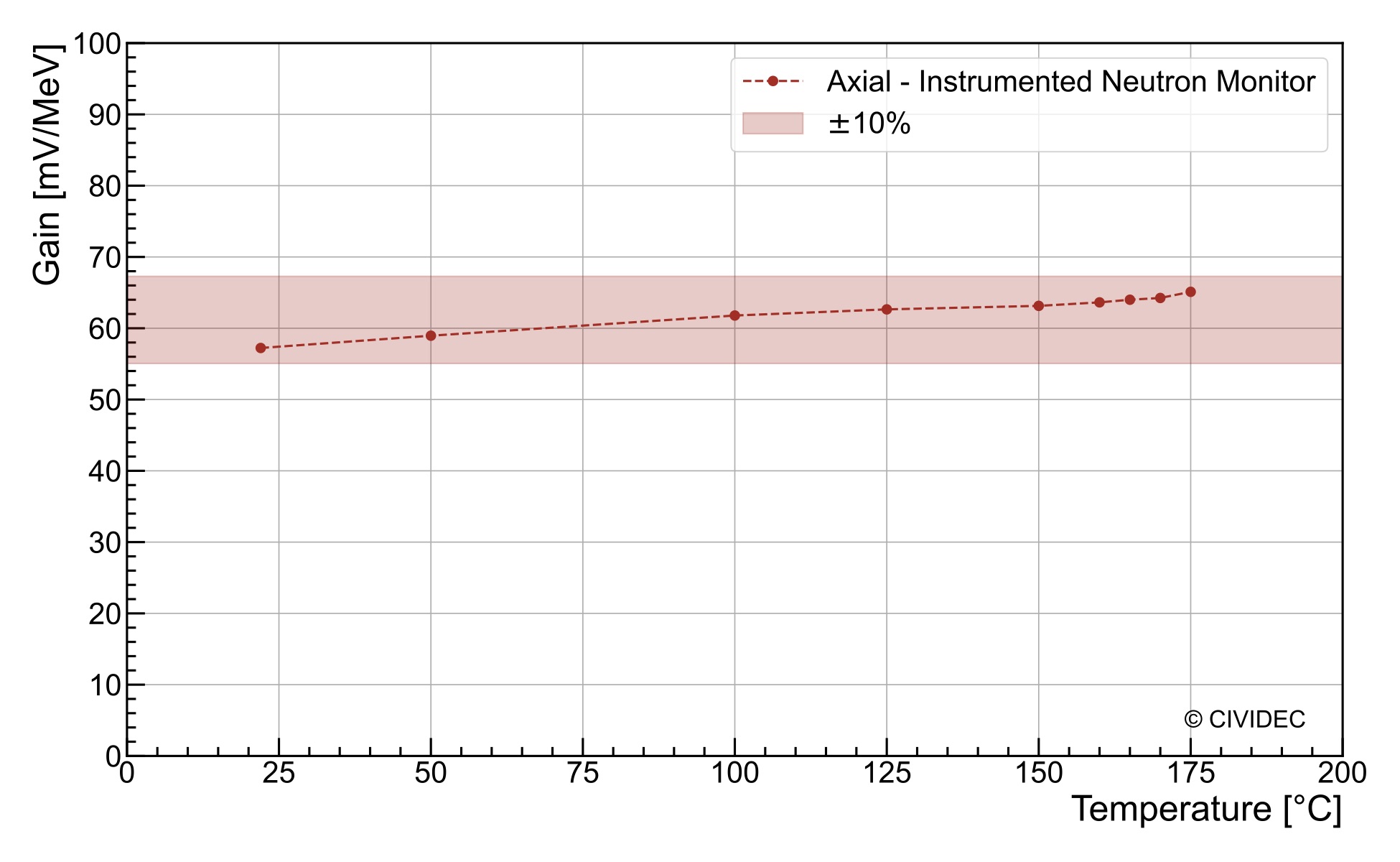 DOWNLOAD THE PRODUCT INFORMATION

A10 Axial - Instrumented Neutron Monitor
This product information download contains the following
CIVIDEC
documents :
RELEVANT PUBLICATIONS
High-temperature performance of solid-state sensors up to 500°C
C. Weiss, et al., NIMA, 1040, 167182, 2022
Charge carrier properties of single-crystal CVD diamond up to 473 K
B. Kraus, et al., NIMA, 989, 164947, 2020