B12
DIAMOND KNOPF DETECTOR
The Minimalists Solution
The B12 Diamond Knopf Detector is an extremely compact spectroscopic-grade diamond detector with an open aperture. The flip-chip technique® protects the detector from EMI noise pickup. The detector is mounted directly on an SMA connector for best possible compactness. The B12 Diamond Knopf Detector is UHV compatible.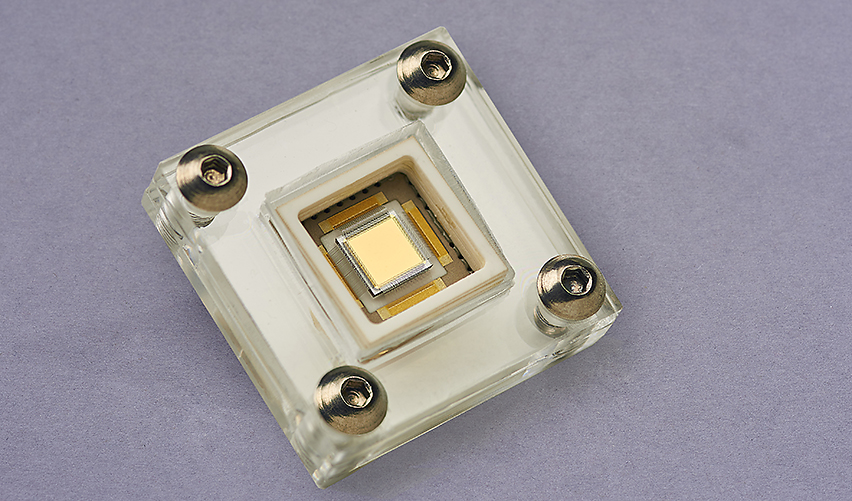 FEATURES
Sensor material:
sCVD diamond
DOWNLOAD THE PRODUCT INFORMATION

B12 Diamond Knopf Detector
This product information download contains the following
CIVIDEC
documents :
RELEVANT PROJECTS
Miniature beam diagnostics at CERN
The B12 Diamond Knopf Detector was developed for CERN for accelerator beam diagnostics. It is used at the new Linac 4 accelerator for emittance measurements.
http://linac4-project.web.cern.ch/linac4-project/
RELEVANT PUBLICATIONS
Design of a Laser-based Profile Monitor for LINAC4 Commissioning at 40 MeV and 100 MeV
T. Hofmann, et al., Proceedings of IBIC2015, TUPB055, 1-5, 2015
ISBN 978-3-95450-176-2