B6-C
COMPACT THERMAL-NEUTRON DIAMOND DETECTOR
Thermal-Neutron Probe
The B6-C Compact Thermal-Neutron Diamond Detector has been developed for the measurement of thermal neutrons in confined spaces. For the neutron detection the 6Li(n,α)t reaction is used. For the calibration of the detector with α-particles, an aperture is foreseen on the rear side of the detector.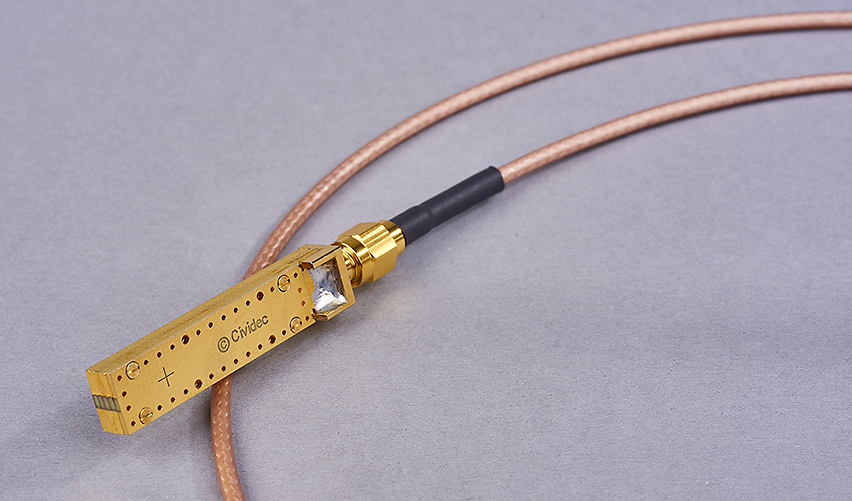 Fits into rods of 1/2 inch inner diameter.
FEATURES
Sensor material:
sCVD diamond
Neutron converter:
6LiF with 95% enrichment
Efficiency for thermal neutrons:
1%
Perimeter:
1/2 inch in diameter
ADDITIONAL PRODUCT INFORMATION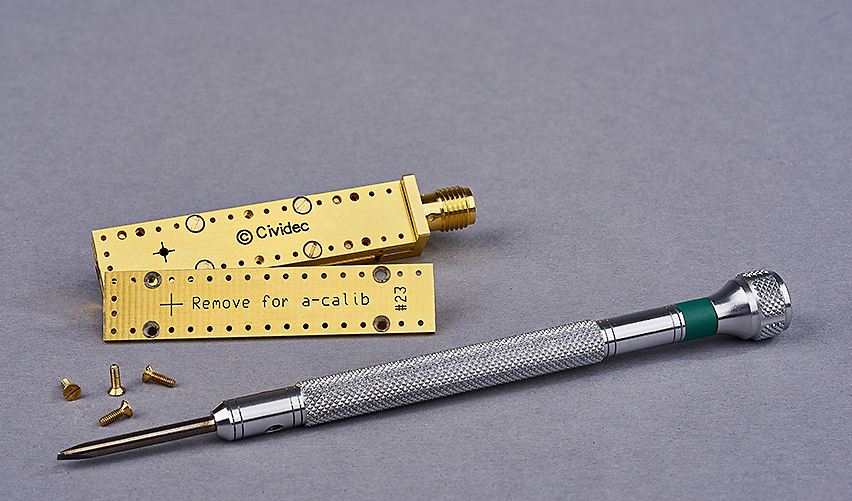 For the calibration with α-particles, the top plate of the B6-C detector is to be removed, as shown in the Picture. An aperture of 1 mm is foreseen for such calibrations.

It is recommended to perform energy calibrations under vacuum. The distance from calibration aperture to sensor is 1.5 mm.
DOWNLOAD THE PRODUCT INFORMATION

B6-C Compact Thermal-Neutron Diamond Detector
This product information download contains the following
CIVIDEC
documents :
RELEVANT PROJECTS
Diamond Detectors in CROCUS
A reactor physics research campaign at the CROCUS reactor at EPFL, Lausanne/Switzerland, has led to the development of our compact design detectors. The A7 Diamond Thermal-Neutron Monitor is used with a compact B6-C detector for in-core measurements at this research reactor. ROSY® provides the spectra of thermal neutrons, γ and fast-neutrons in real-time with the Selective Spectroscopy Application.
http://lrs.epfl.ch/
RELEVANT PUBLICATIONS
Pulse-Shape Analysis for Gamma Background Rejection in Thermal Neutron Radiation using CVD Diamond Detectors
P. Kavrigin, et al., NIMA, 795, 88-91, 2015
DOI:10.1016/j.nima.2015.05.040
A novel Neutron Flux Monitor based on Diamond Detectors at the Vienna TRIGA Mark II Reactor
E. Griesmayer, et al., Proc. of IAEA Conf. on Research Reactors, 16-20 November 2015, 2015
The (n,α) Reaction in the s-Process Branching Point 59Ni
C. Weiss, et al., Nuclear Data Sheets, 120, 208-210, 2014
DOI:10.1016/j.nds.2014.07.048