C2
BROADBAND AMPLIFIER, 2 GHz, 40 dB
Radiation hard 40 dB Instrumentation Amplifier
The C2 Broadband Amplifier is a low-noise current amplifier with an analog bandwidth of 2 GHz and a gain of 40 dB. Its gain, speed and radiation hardness are optimized for use as a front-end amplifier for diamond beam loss monitors. It is sensitive to single MIP particles.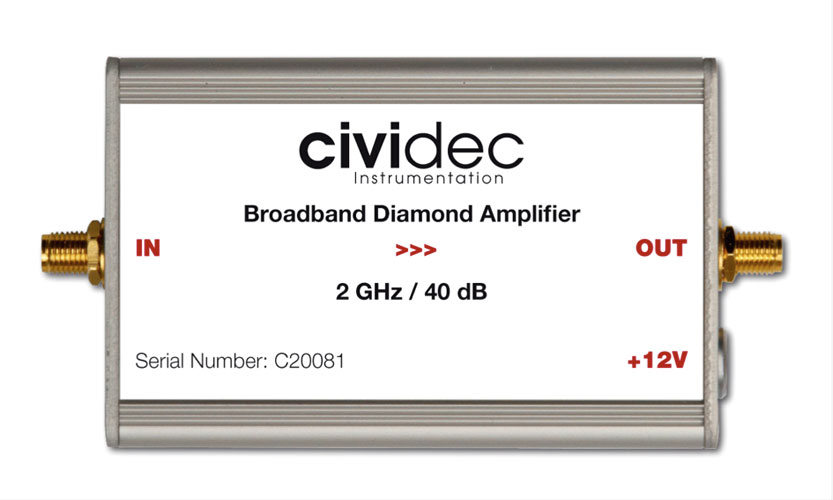 The C2 is an ideal high-gain amplifier for beam loss monitors.
FEATURES
Type:
Broadband current amplifier
Input / Ouput Impedance:
50 Ω
ADDITIONAL PRODUCT INFORMATION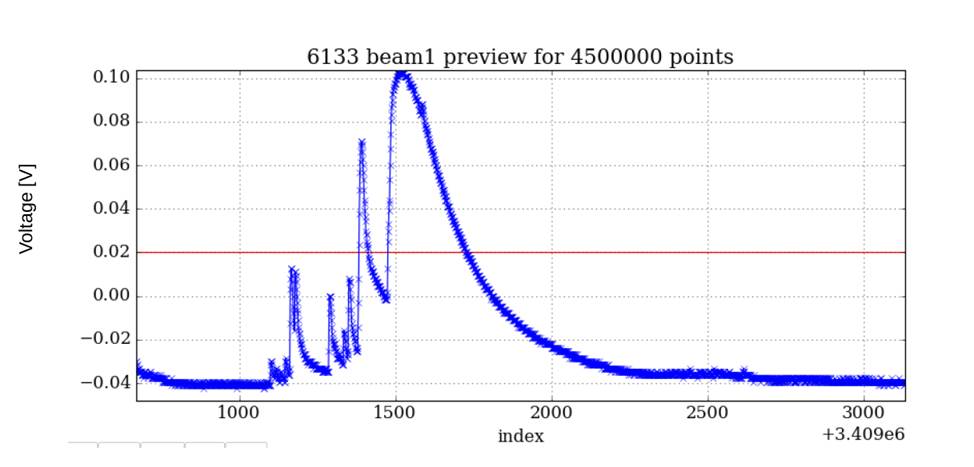 The C2 Broadband Amplifier is used for the read-out of the Diamond Beam Loss Monitors at the LHC at CERN, Geneva/Switzerland. They are used for machine protection purposes for beam loss diagnostics on a bunch-by-bunch basis.

The Figure shows bunch-by-bunch losses, measured in the collimation area of the LHC, where the C2 Broadband Amplifier withstands highest radiation levels.
DOWNLOAD THE PRODUCT INFORMATION

C2 Broadband Amplifier, 2 GHz, 40 dB
This product information download contains the following
CIVIDEC
documents :