B7-Mignon
DIAMOND DETECTOR
Solid and Compact
The B7-Mignon Diamond Detector was developed for the measurement of DT-Fusion Neutrons, with an enhanced neutron detection efficiency of 2%. The detector can be operated at elevated temperatures up to 200° C with a stable response to radiation.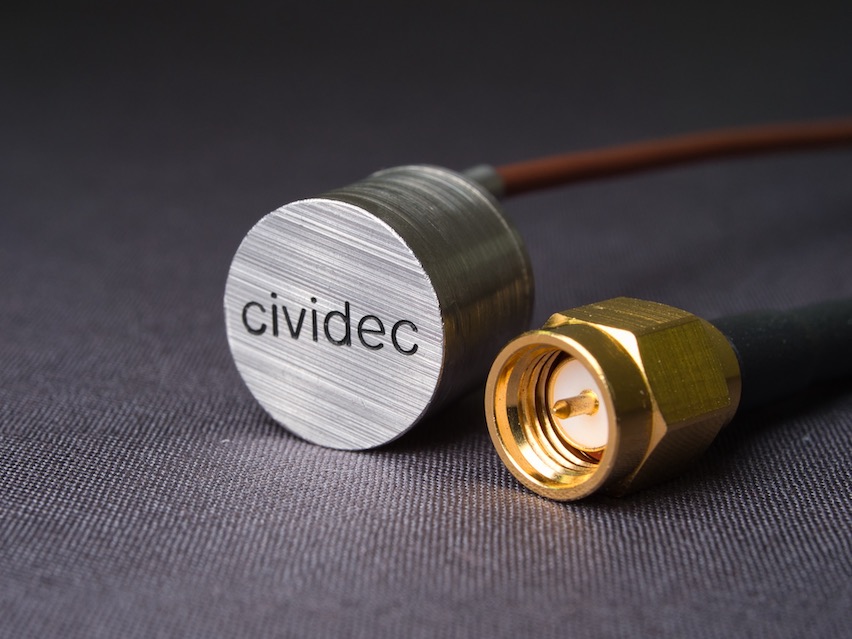 Double efficiency for fast-neutron detection.
FEATURES
Sensor material::
sCVD diamond
Maximum operating temperature::
200° C
Perimeter::
1/2 inch in diameter
Nominal bias voltage::
400 V
ADDITIONAL PRODUCT INFORMATION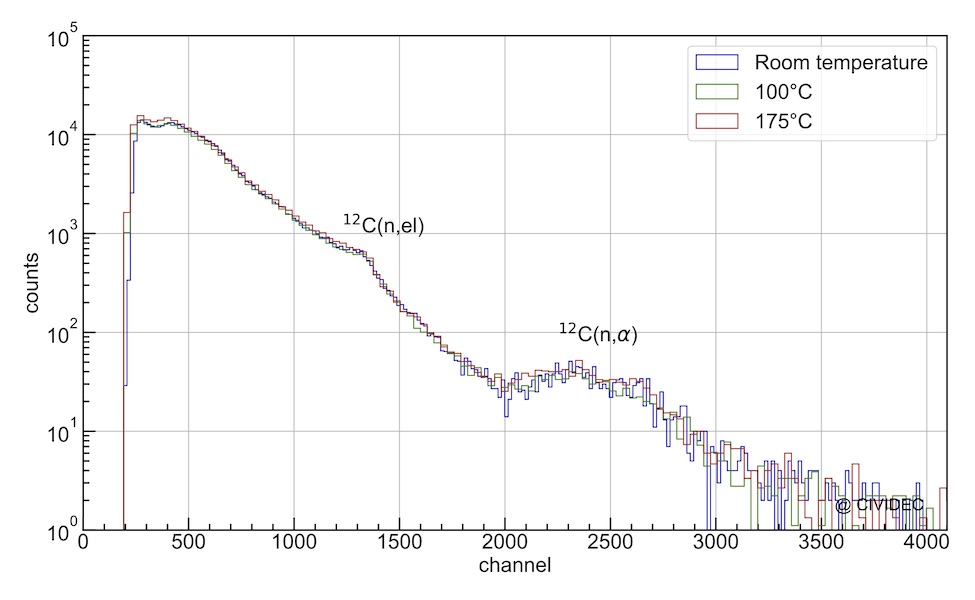 The measured spectrum of an AmBe fast-neutron source with the B7-Mignon Diamond Detector at room temperature, 100°C and 175°C shows the stable behaviour of the detector.

The spectrum is dominated by elastic scattering of the neutron on the Carbon nuclei. The 12C(n,α)9Be reaction gives its characteristic distribution.

The rate capability is defined by the sensing volume of the detector. The standard configuration uses two diamond sensors, and the detection efficiency of fast neutrons is 2%.
DOWNLOAD THE PRODUCT INFORMATION

B7-Mignon Diamond Detector
This product information download contains the following
CIVIDEC
documents :
RELEVANT PUBLICATIONS
High-temperature performance of solid-state sensors up to 500°C
C. Weiss, et al., NIMA, 1040, 167182, 2022
Charge carrier properties of single-crystal CVD diamond up to 473 K
B. Kraus, et al., NIMA, 989, 164947, 2020