B10
CRYOGENIC DIAMOND DETECTOR
For coldest and emptiest Spaces
The B10 Cryogenic Diamond Detector has been designed for operation in cryogenic environments and in UHV vacuum. This detector can be operated at temperatures as low as 1.6 K and at vacuum levels of 10-9 mbar.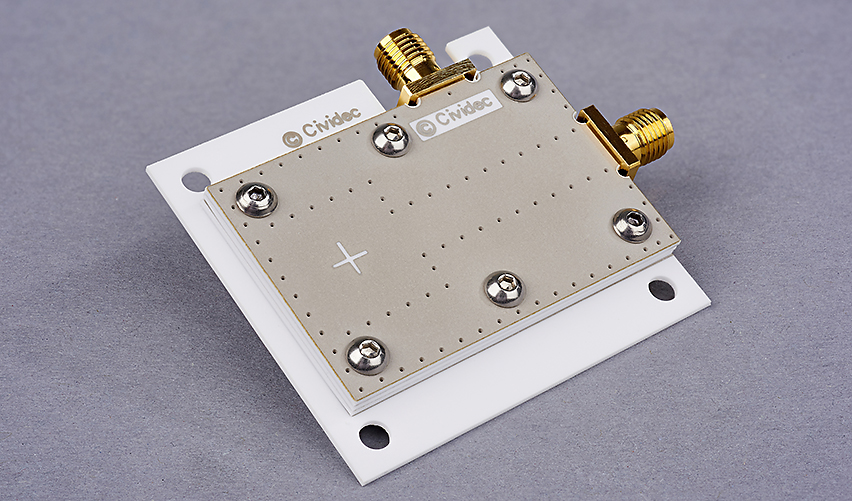 FEATURES
Detector housing:
Ceramics
Sensor material:
sCVD diamond
Temperature range:
1.6 K - 300 K
ADDITIONAL PRODUCT INFORMATION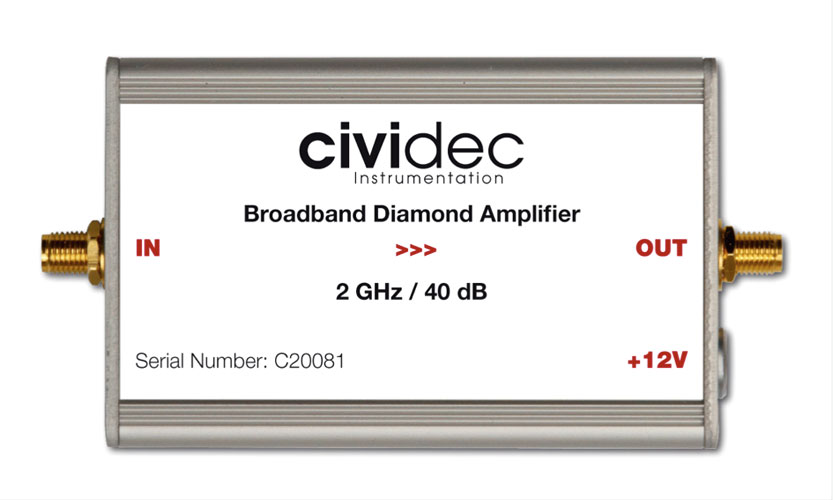 In combination with the C2 Broadband Amplifier, 2 GHz, 40 dB the dynamic range of the B10 Cryogenic Diamond Detector is 1 MIP – 1000 MIP (minimum ionizing particles) per bunch.

In combination with the C1 Broadband Amplifier, 2 GHz, 20 dB the sensitivity ranges from 10 MIP - 10'000 MIP per bunch.

DOWNLOAD THE PRODUCT INFORMATION

B10 Cryogenic Diamond Detector
This product information download contains the following
CIVIDEC
documents :
RELEVANT PROJECTS
Cryo-DBLM at CERN - LHC
The B10 Cryogenic Diamond Detector was developed as a beam instrumentation device for the Large Hadron Collider LHC at CERN, Geneva/Switzerland. The detector is installed inside the cold mass of the LHC, placed directly in the core of quadrupole magnets, close to the beam pipes and is operated at cryogenic temperatures of 10 Kelvin in vacuum. The Cryo-DBLM allows to detect very low bunch-by-bunch particle losses in the accelerator, which enhances the machine protection.
https://home.cern/topics/large-hadron-collider
RELEVANT PUBLICATIONS
Diamond Detector for Beam Profile Monitoring in COMET Experiment at J-PARC
P. Sarin, et al., JINST, 10, C06016, 2015
DOI:10.1088/1748-0221/10/06/
In Situ Radiation Test of Silicon and Diamond Detectors operating in Superfluid Helium and Developed for Beam Loss Monitoring
C. Kurfürst, et al., NIMA, 782, 149-158, 2015
DOI:10.1016/j.nima.2015.02.002
Radiation Tolerance of Cryogenic Beam Loss Monitor Detectors
C. Kurfürst, et al., Proceedings of IPAC2013, THPEA044, 3240-3242, 2013
ISBN 978-3-95450-122-9